Enable the Page Manager
In AIMMS versions 4.40.1 and higher, WebUI is the default user interface. When creating a new project, AIMMS gives you the option to select a default UI and if WinUI is not selected, the Page Manager will not be available in your project. This article outlines how to re-enable the Page Manager in your AIMMS project.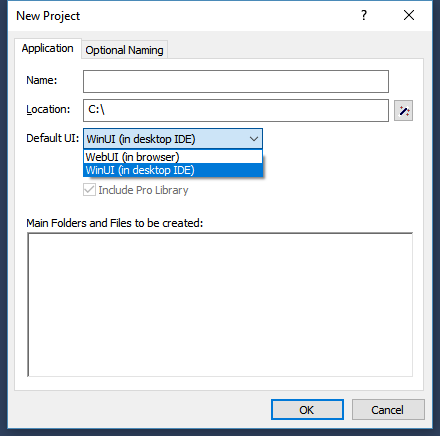 Re-Enabling the Page Manager
Follow the steps below to switch the default UI from WebUI to WinUI and re-enable the Page Manager
Go to Settings > Project Options.

In AIMMS Options, expand the Project directory and select Appearance.

Select Default UI in the top panel and select the WinUI radio button in the bottom panel. Click Apply and close the Options window.
Alternately, you can also click on the option Options with nondefault value to see the Default UI option there.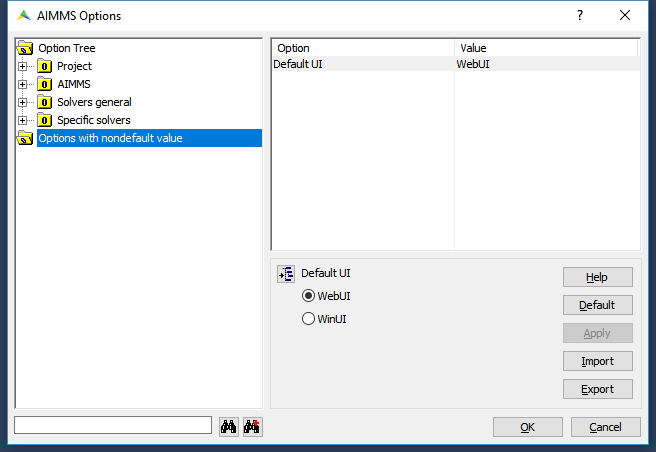 Save your project to save this setting.
After restarting AIMMS on the project, you can open Page Manager with the F9 key or from the menu in Tools > Page Manager.